There's nothing worse than a pile of wet clothes and a dryer that doesn't work. We can fix that! Our dryer service experts have been repairing appliances for 25 years. We repair most popular dryer brands.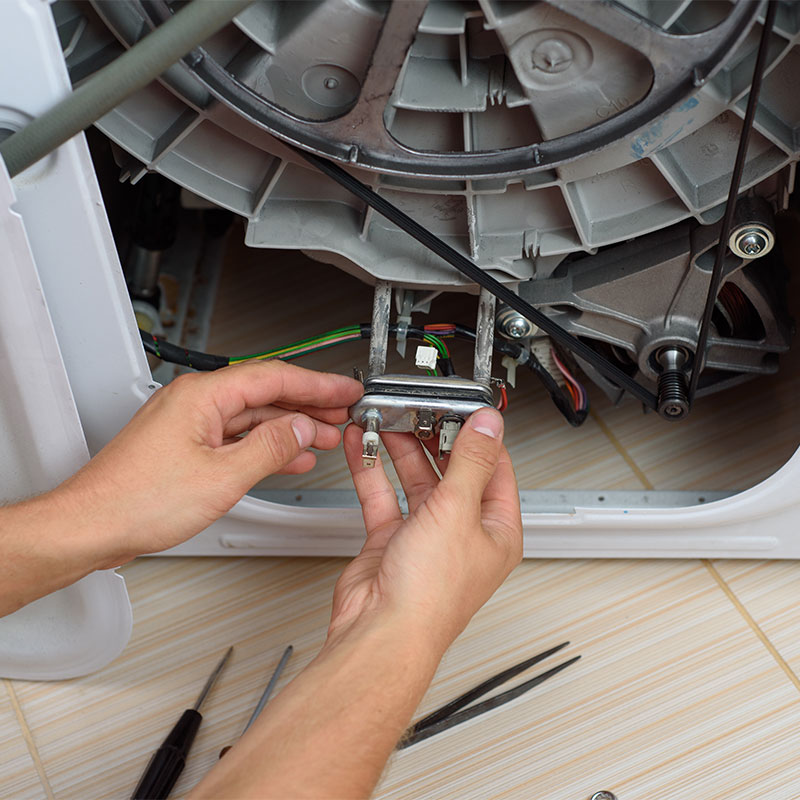 Our dryer repair service experts have repaired every dryer problem hundreds of times and would be happy to diagnose and repair your dryer too. We can repair most popular dryer brands quickly and affordably.
We troubleshoot and repair common dryer problems.
No heat
Drum not turning 
Shutting off before clothes are dry 
Inoperable timer  
Dryer tears or rips clothes
Failure to start
Loud humming noises
Flashing display lights
Clothes covered in lint after cycle
Excessively loud when tumbling 
Automatic setting not working 
Taking too long to dry
Leaving black marks on clothing
A blocked dryer vent, covered lint screen, or malfunctioning heating coils in a gas dryer can lengthen drying times.
Championing Quality
Repairs at Fair Rates
with Guaranteed Results
Contact Champion
Appliance Care today!